Associate Professor
Areas of Interest: UK and international; visual communication; film and television history; memorialization of history and culture.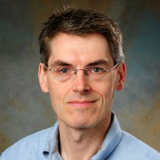 Education:
Ph.D., M.A., University of Washington, Seattle
B.A., Glasgow Caledonian University
Dougie Bicket has been teaching at Fisher since 2006, before which he taught at SUNY Geneseo. He is a native-born Scot who moved to the United States in the 1990s. After working as a journalist in Pennsylvania, he earned M.A. and Ph.D. degrees from the University of Washington in Seattle.
Bicket is the go-to guy for all things British in the department, although he also has a strong interest in U.S. history and culture, having worked for five years as a park ranger at Independence National Historical Park in Philadelphia. His research investigates the role of public memorials and monuments in American culture. Bicket teaches a number of courses at Fisher, including Visual Communication, International and Intercultural Communication, Communication Seminar, and Irish & Scottish Film.
Publications
Staying Above the Fray: The Strange Case of the National Park Service in an Era of Hyper Partisanship, From the proceedings of the 2012 Northeast Popular Culture Association Conference, 2012.
BBC News in the United States: A 'super-alternative' news medium emerges, Media Culture & Society, 2009.
Window on the Wider World: Rise of British News in the United States, Journalism Practice, 2008. Co-authored with Melissa Wall.
Circling the Wagons: Containing the Downing Street Memo Story's Impact in America, Journal of Communication Inquiry, 2007. Co-authored with Melissa Wall.
The Baghdad Broadcasting Corporation: US conservatives take aim at the BBC, Journalism: Theory, Practice & Criticism, 2008. Co-authored with Melissa Wall.