Director of Field Experiences and Student Teaching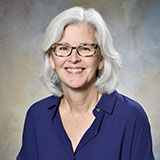 Education:
B.S., University of Michigan
Allison Bosworth is the Director of Field Experiences and Student Teaching in the Ralph C. Wilson, Jr. School of Education. She works with all undergraduate and graduate candidates to place them with qualified mentor teachers in local schools for field placement and student teaching. She works with faculty, college supervisors, school principals, and district administrators to ensure that all teacher candidates meet the School of Education goals. Allison has been a part of the Fisher community since 1995. Allison received her BA in Elementary Education from Michigan State University and taught for several years in Atlanta, Georgia, and Tuscon, Arizona. She received a Master of Social Work from The Greater Rochester Collaborative MSW Program in May 2011.