Associate Professor and Chair, Department of Economics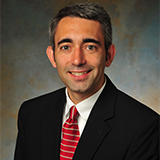 Education:
Ph.D., Economics, George Mason University
J.D., George Mason University
M.A., Economics, George Mason University
B.A., Economics, Grove City College
Clair Smith is a rational, utility-maximizing agent who finds the marginal benefit of teaching economics to greatly exceed the marginal cost. He has previously dabbled in lifeguarding, lawn maintenance, and lawyering, but now hangs his hat in the economics department at St. John Fisher College. He regularly teaches Micro Principles, Law & Economics, and Public Sector Economics. He earned a B.A. in economics from Grove City College and an M.A., J.D., and Ph.D. from George Mason University. He has worked previously at Jones Day, Bowling Green State University, and Penn State. While at work he reports to his department chair and dean, and at home he reports to his beautiful wife and two children. His areas of interest include higher education, economic education, law and economics, and public choice.