Adjunct Professor
Areas of Interest: Catholic ethics; metaethics; ecological ethics; bioethics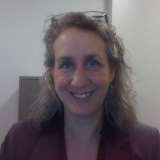 Education:
Ph.D, Maynooth College
M.Div. and S.T.M., Boston University
B.A., Union College
"Environmental Justice in the US." In Eli S. McCarthy, ed., Becoming Nonviolent Peacemakers: A Virtue Ethic for Catholic Social Teaching and U.S. Policy (Georgetown University, 2020).
"Pope Francis' Encyclical and Catholic Magisterial Statements on Ecological Ethics." In Mohammed Shafiq and Nathan Kollar, eds., Nature and the Environment in Contemporary Religious Contexts. (Cambridge Scholars Publishing 2018), 101-122.
"Calling Forth the Invisible, Spreading Goodness: Virtue Ethics in Laudato Si'." In Dan Delio, ed., All Creation is Connected: Voices in Response to Pope Francis' Encyclical on Ecology (Anselm Academic, 2017), 159-223.
"The Consequences of Fossil Fuel Addiction in Schoharie County." In Laudato Si' and Northern Appalachia: Journal of Moral Theology 6, Special Issue 1 (March 2017), 125-143.
"Good Chaos, Bad Chaos, and the Meaning of Integrity in Both." In Colleen Carpenter, ed. An Unexpected Wilderness: College Theology Society Annual Volume (Orbis Books, Spring 2016), 79-89.
"A Catholic Virtues Ecology." In Christiana Peppard and Andrea Vicini, S.J., eds. Just Sustainability: Ecology, Technology and Resource Extraction. Catholic Theological Ethics in the World Church Series, vol. 3. (Maryknoll, NY: Orbis Books, 2015), 194-204.
Paula Leslie, Nancy M Rourke and Tamara Sacks. "Doing What Works: A Discussion of Medical Futility" 23, No. 2 (April, 2014) American Speech-Language and Hearing Association's Special Interest Group (SIG) 13, Perspectives on Swallowing and Swallowing Disorders (Dysphagia).
"Sacramental Swallow: How Swallowing Informs Eucharistic Theology," with Paula Leslie, Ph.D., FRCSLT, CCC-SLP, in The National Catholic Bioethics Quarterly 13, No 2 (Summer 2013), 253-262.