Associate Professor and Chair, Marketing, Management, and Human Resources Management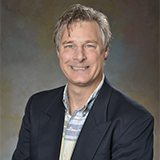 Education:
Ph.D., University of Western Ontario
M.S., Wayne State University
LL.B., Osgood Hall Law School, Ontario, Canada
B.S.E.E., General Motors Institute (Kettering University)
Dr. Kunsch earned his Ph.D. in strategy and general management from Richard Ivey School of Business, Western University, London, Ontario. In addition, he holds an M.Sc. in hazardous waste management (environmental engineering) from Wayne State University in Detroit, a Bachelor of Laws from Osgoode Hall Law School in Toronto, and a B.S.E.E. in electrical engineering from General Motors Institute (now Kettering University) in Flint, Michigan.
David Kunsch teaches in the MBA program and the undergraduate program. In the MBA, he leads classes on strategy, corporate governance, negotiations, and better thinking. At the undergraduate level, he leads classes on strategy and international business. His research interests center on decision making in general, but particularly at the top of the organization, and improving students' negotiation skills.
Dr. Kunsch is a lead facilitator at the Directors College in Canada, teaching current and future directors and executives how to be more effective. He regularly consults with executives and organizations on how to improve their corporate governance processes and outcomes. He also writes a regular column for the Rochester Business Journal on current business events in Rochester and around the world.
Prior to joining academia, Kunsch worked at 3M Canada, serving various divisions in roles of business manager and senior counsel. He is a certified Six Sigma Black Belt. He also served as senior counsel for Westcoast Energy/Union Gas Ltd., an attorney for Paroian, Raphael Barristers and Solicitors, and an engineer for General Motors of Canada in Vienna, Austria and Strasbourg, France. Dr. Kunsch has instructed courses at McMaster University, Ryerson University, and Ivey School of Business at Western University at the undergraduate, graduate, and executive levels.
Publications
Kunsch, D., Schnarr, K., & Rowe, W. G. (2016). The Effects of the Environment on Illegal Cartel Activity. Journal of Strategy and Management, 9 (3), 344-360.
Kunsch, D., Schnarr, K. L., & van Tyle, R. (2014). The Use of Argument Mapping to Enhance Critical Thinking Skills in Business Education. Journal of Education for Business, 89 (8), 403-410, doi: 10.1080/08832323.2014.925416.
Kunsch, D., Schnarr, K. L., & Rowe, W. G. (2014). Do the Ends Justify the Means: A Cross-Disciplinary Approach to Illegal Organizational Activity. Journal of Business and Behavioral Sciences, 26 (2), 19-38.
Kunsch, D., Schnarr, K. L., & Rowe, W. G. (2014). The Relational Effect of the Rule of Law: A Comparative Study of Japanese and South Korean Foreign Direct Investment. Asian Academy of Management Journal, 19 (1), 147-167.
Kunsch, D., & Rowe, R. W. (2013). Illegal Cartel Activity. Ivey Business Journal (Business Quarterly).