Assistant Professor
Areas of Interest: Early modern and Renaissance literature; technical writing; higher education in prison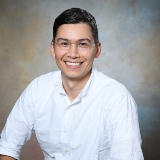 Certifications:
Apple Teacher
Education:
Ph.D., University of California, Berkeley
B.A., Washington University in St. Louis
Jonathan Shelley is an assistant professor in the English Department. His research interests include theories and depictions of friendship in early modern prose, poetry, and drama; the history of technical writing in the Renaissance, specifically forms of dance notation in the 17th and 18th Centuries; ethics pedagogy in the writing classroom; and higher education in prison. He has also studied the history of the book in both the European Renaissance and American Revolution, and he has hands-on experience with printing technologies of the hand press period, including papermaking, typesetting, paper marbling, and bookbinding. His research has been supported by grants and fellowships from the Clark Library at UCLA, the Social Science Research Council, the National Endowment for the Humanities, and the Shakespeare Association of America. His scholarship has appeared in Studies in English Literature and Renaissance Papers.
At Fisher, Jonathan teaches classes on early modern British literature, Shakespeare, and mass incarceration in the United States. He also regularly teaches classes in the Learning Community program on utopias and archives.
Since joining the faculty at Fisher, Jonathan has served as an instructor for the Rochester Education Justice Initiative and teaches incarcerated students in state prisons in Western New York. Since 2019, Jonathan has also taught classes for Common Good Atlanta, a non-profit organization that provides accredited college classes for incarcerated and formerly incarcerated persons in Georgia. In 2020, he received a Whiting Foundation Public Engagement Seed Grant for the project "Shakespeare and the Common Good in Atlanta," a class in which formerly incarcerated students adapted material from their written and visual work in order to produce learning modules for the teaching of Shakespeare and the humanities inside and outside of prison. He appears in the documentary Common Good Atlanta: Breaking Down the Walls of Mass Incarceration, directed by Hal Jacobs.
Publications
"Lies, Evasions and Friendly Networks in Mary Wroth's Urania," Studies in English Literature 1500-1900, 61.1, 85-102. 2021.
"Between the 'triple pillar' and 'mutual pair': Love, Friendship, and Social Networks in Antony and Cleopatra," Renaissance Papers, 2018.