Enhanced Institutional Membership in the Council on Undergraduate Research
All students, faculty, and staff at Fisher can join CUR under our campus-wide membership.
St. John Fisher University is an Enhanced Institutional Member of the Council on Undergraduate Research (CUR). This means that you are able to register to utilize the member resources and benefits of this national organization at no cost (details below). Currently, CUR is comprised of 13 divisions: arts and humanities, at-large, biology, chemistry, education, engineering, geosciences, health sciences, mathematics and computer sciences, physics/astronomy, psychology, social sciences, and undergraduate research program directors.
Join CUR
To join CUR you will need to visit CUR's membership page.
To join under St. John Fisher University's Enhanced Institutional Membership fill out the form on that page. There is no cost to current Fisher students, faculty, and staff.
Once your membership is processed, you will receive a confirmation email. Each CUR member is assigned a unique login username and password. This login information can be used to access the CUR members' only website where you can: update your membership profile, receive discounts on meeting registrations, receive discounts on publication orders, review a wealth of resources on undergraduate research, and perform many other member functions. It may take up to 24 hours for your account to activate. If you have any problems, contact curmember@cur.org.
CUR Member Benefits
Access to
CUR's Members Only Website: This website contains information such as funding resources, annotated bibliographies on assessment and integrating research into the curriculum, webinar archives and undergraduate research celebration days at institutions across the country. There is also a special section on Advocacy, which is prepared by Washington Partners, LLC, a firm that CUR has secured to provide research, guidance, support and counsel as CUR seeks to increase its national profile, activities and efficacy.
CUR's Undergraduate Student Resources: Resources for students include research opportunities outside of St. John Fisher University, presentation opportunities, a thorough listing of undergraduate research journals, CUR-sponsored student events, the Registry of Undergraduate Researchers, and more!
CUR Mentors: CUR has a mentor network that matches individuals seeking information about starting, sustaining or re-initiating undergraduate research programs to experienced, tenured CUR faculty. Those requesting mentors may be newly hired faculty as well as graduate students and post-doctoral scholars. Established faculty who are interested in starting or restarting a research program or moving in a new direction, may also request a mentor.
CUR Community: An online forum for discussion on many student research related topics.
Subscriptions
SPUR Subscription: You will receive an electronic subscription to CUR's quarterly scholarly journal Scholarship and Practice of Undergraduate Research (SPUR).
Newsletter Subscriptions: You will automatically start receiving the monthly CUR E-News, an electronic newsletter addressing current undergraduate research issues. The newsletter, generated from CUR's National Office, includes topics such as government and policy news from Washington as well as updates on upcoming programs and meetings. Additionally, you may subscribe to other newsletters such as: This Week in Washington or Deadlines and Upcoming Events. To sign up, please visit the Members Only website and review your membership profile.
Discounts on
CUR Publications
Registration to CUR Events, such as: CUR Dialogues, CUR's Biennial Conference, National Conference on Undergraduate Research (NCUR) and other CUR Institutes.
CUR Councilors at Fisher
Councilors are elected because they are supporters of and leaders in promoting, mentoring and involving undergraduate students in their research, scholarship and creative activity. The council relies on Councilors to use this leadership and their many skills to achieve the objectives of the organization.
General Expectations of CUR Councilors:
Councilors are the governing board of CUR
Councilors set policy and create programs and workshops for the organization
Attendance at annual business meetings and biannual Conferences is essential
Councilors provide service to their Division and to CUR-wide Committees
Councilors also assist with conferences, institutes, and other CUR programs
Councilors are expected to be emissaries of CUR and CUR's mission, both at their home
institution and at discipline-related conferences and meetings
Assistant Professor and Program Director, Athletic Performance Major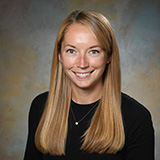 Assistant Professor and Director, Master of Public Health and Chair, Public Health Program
Areas of Interest: Maternal and child health epidemiology; nutrition and weight control during pregnancy; pregnancy complications; subclinical eating disorders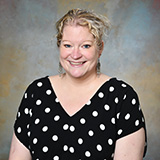 Assistant Provost, Office of Sponsored Programs and Foundation Relations; Director, Center for Student Research and Creative Work
Areas of Interest: Microbial pathogenesis, first-year student success, and student success through research