Learning Spaces
A 21st century education requires learning spaces that facilitate active engagement and movement within and around the classroom environment, as well as technology that supports the student-centered learning activities that faculty hope to promote within their classes. 
Learning Space & Technology Strategic Plan
This plan draws support from Fisher's strategic plan strategies 1.3, 1.4, 2.4, 5.1, and 5.3 to dramatically enhance teaching and learning at Fisher. It responds to imperatives to revitalize and enrich Fisher's learning environment, provide robust facilities for our students, and integrate planning, assessment, and budgeting processes. The process utilized in this planning process takes into account all scheduled learning spaces at Fisher.
Completed Renovations
Many classrooms on campus have already undergone major renovation to incorporate the principles outlined in the Learning Space & Technology Strategic plan. Explore the rooms below to see our progress so far.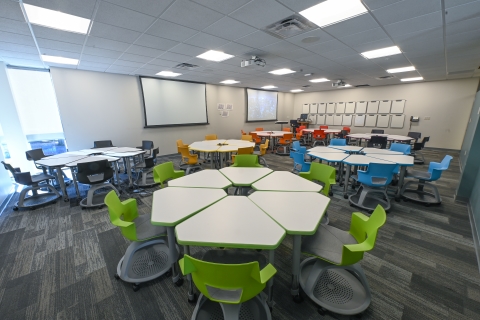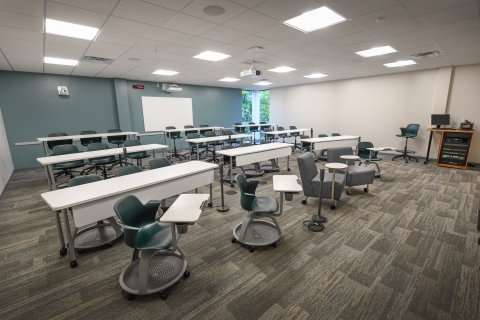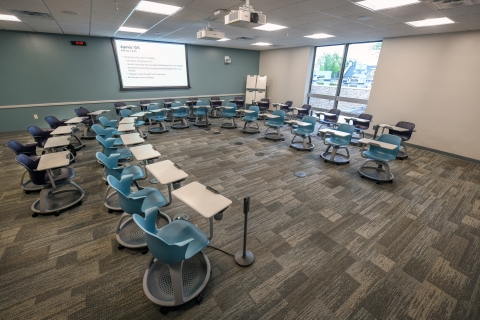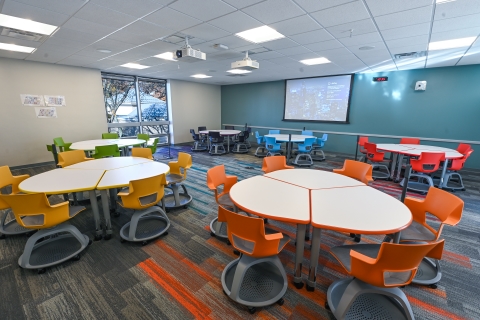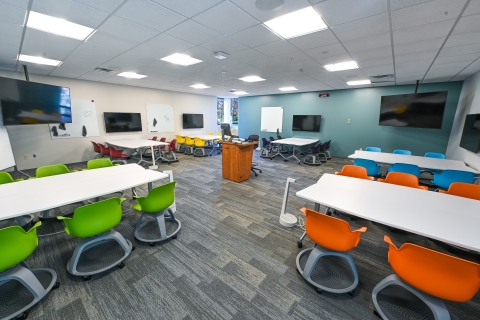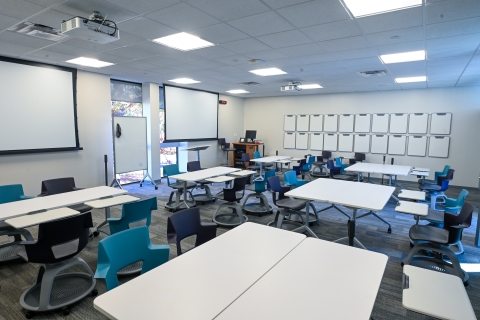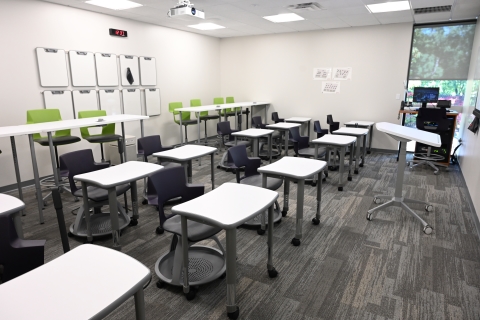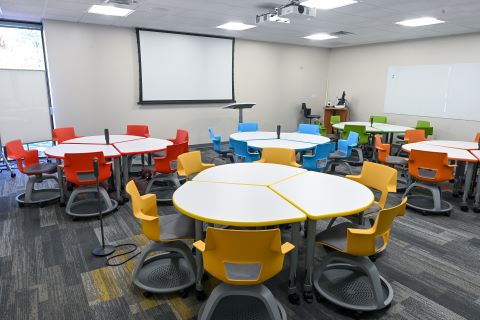 Classroom Blogs
As more and more classrooms are being renovated across campus, instructors may be placed in these new spaces and not be aware of what that space affords them. To help remedy this and further develop a community of active learning practitioners, Classroom Blogs for each of the renovated classrooms have been created. Each blog begins with foundational elements of the space, but then tips are provided to assist instructors in how to successfully implement active learning strategies within that specific space. Any faculty teaching in a renovated classroom is encouraged to contribute to the blog and share their insights to assist future instructors. Explore the blogs using the links below.