Donald E. Bain Campus Center
Established in 2005, the Campus Center was created as a new gathering space and hub for student activity. In 2015, the space was renamed the Donald E. Bain Campus Center in honor of the University's sixth president. President Bain's extensive commitment to student success is shown in his efforts as the leader of Fisher's Vision 2020 campaign which raised over $52 million in support of the institution.
In September 2022, the Fisher community gathered to dedicate the Dennis '72 and Denise Tepas Commons and the Terrace at Tepas Commons. Located in the heart of the Donald E. Bain Campus Center, Tepas Commons is outfitted with comfortable sitting booths, Apple TV enabled entertainment, and a cozy fireplace that creates a living room-like atmosphere for students. Just steps outside, the Terrace at Tepas Commons includes all-weather seating and is equipped with radiant heated concrete around a fire pit, enabling its use year-round.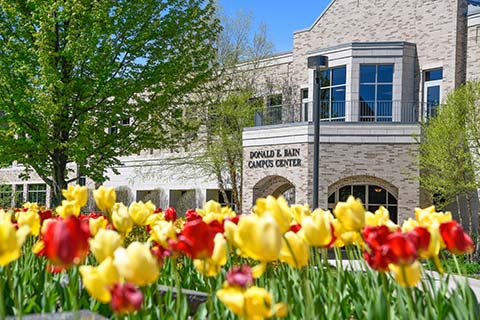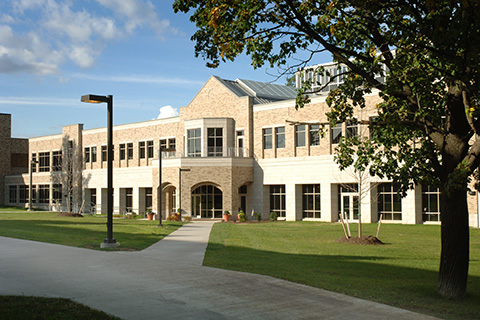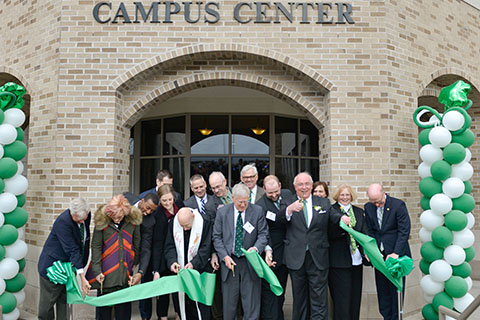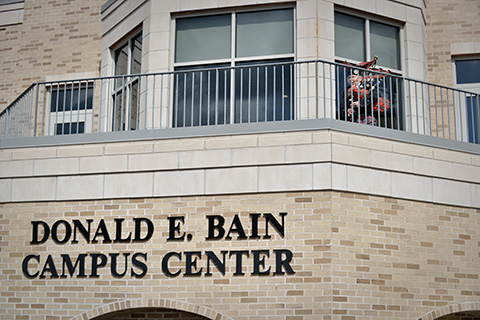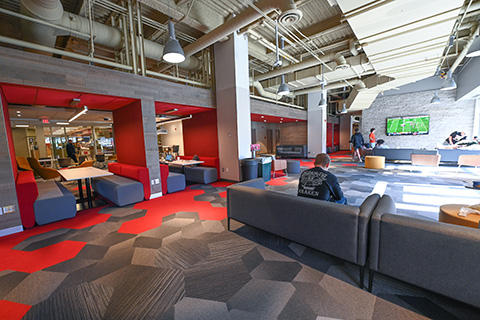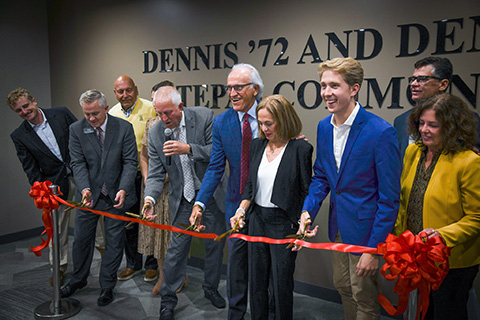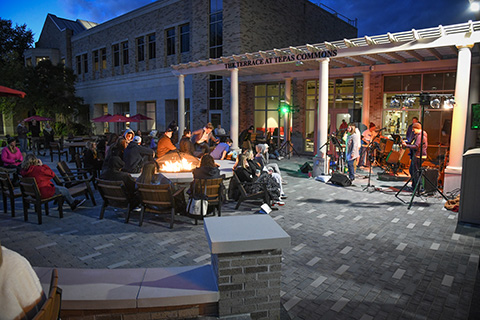 Are you looking to tour Fisher's beautiful campus with an admissions representative?
Join us for an upcoming campus tour or other visit opportunities.