Continuing Professional Education (CPE) in Pharmacy
Check back often for new CPE programs!
Our mission is to provide diverse educational activities for continuous professional development of pharmacists, technicians, and other health care professionals that are equitable and inclusive, promote problem-solving, critical thinking, and enhance clinical skills, equipping them to provide the highest level of patient-centered care.
CPE Programs
Experiential Education Coordinator, School of Pharmacy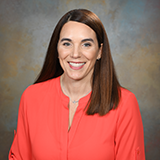 Associate Professor Director of Experiential Education & CPE
Areas of Interest: Experiential education, bioterrorism preparedness, mission trips with Global Volunteers, Phi Delta Chi, and antique marbles.
Continuing Professional Education Coordinator
Community Partners
The Wegmans School of Pharmacy supports and collaborates with the following organizations, often providing the education on Fisher's campus.
Rochester Area Diabetes Educators (RADE)
University of Rochester Medical Center CME Office
University of Rochester Medical Center, Department of Pharmacy
i3Health